THE APP ON IPHONE
Step 1
Go to the Betandplay homepage and tap "Share" on the bottom navigation panel.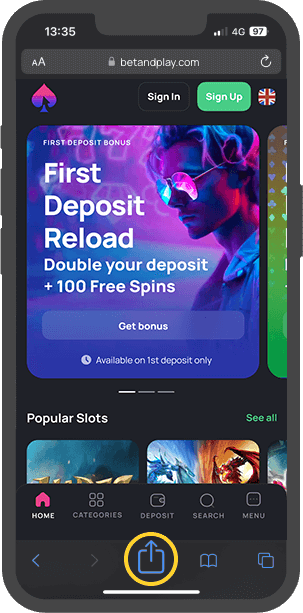 Step 2
Choose "Add to the Home Screen" from the menu list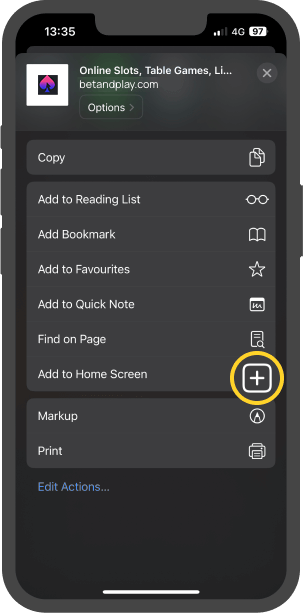 Step 3
Confirm your selection by clicking the "Add" button.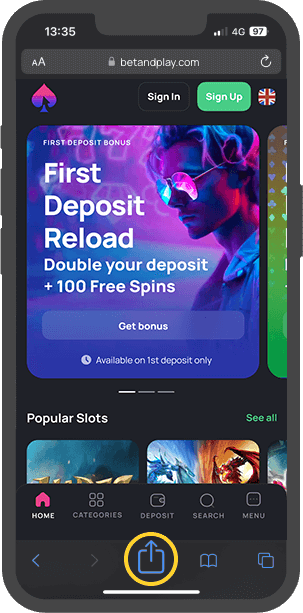 THE APP ON ANDROID
STEP 1
Go to the Betandplay home page and tap three dots to open the browser menu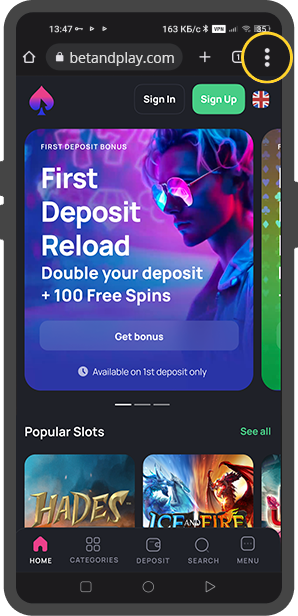 STEP 2
Choose "Install App" from the menu list.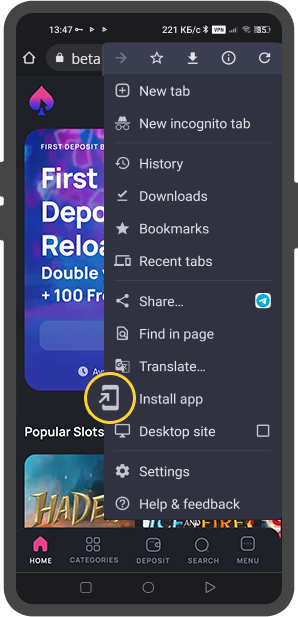 STEP 3
Confirm your selection by clicking the "Install" button